Before we get into the list of top 10 Media Agencies in India, it is important that we clarify and understand clearly what is meant by a media agency. How is a media agency different from an advertising agency, marketing agency, creative agency or a digital agency?
While many of these terms are used interchangeably, for this purpose of this blog media agency is an agency that is involved in media planning and buying. They specialize in planning the right media mix for a brand campaign. Apart from acting as a media planning agency, a media agency also ensures that their clients are buying the media at the right rate and that the campaign is executed as planned.
Advertising agency, on the other hand, is responsible for making the ad. Digital agency as the name suggests is primarily into planning and creative for digital assets. Most of the top media agencies in India have a separate digital advertising team.
The article below talks of the top 10 media agencies in India. The top 10 media agencies have been selected on the basis of their business size in India and the number of clients these media agencies handle. The top 10 list of media agencies in India has been more or less stable over the last few years with no new entrants to the top list.
What has differentiated these top media agencies in India over their peer is the ability to deliver great campaigns for their clients over the years. However, we have also noticed the churn of their portfolio, but interestingly, the clients have remained with the list of top 10 media agencies.
As long as businesses continue advertising, this list of top media agencies in India would be relevant for the advertisers.
The list below of top media agencies in India is alphabetically arranged and not shared in terms of the business size they are handling.
DDB Mudra Group
DDB Mudra started as Mudra Ahmedabad in 1980 as a subsidiary of the Reliance Industries advertising division. The first two clients for them were Vimal and Rasna. In 1990, Mudra became a part of the DDB Group and then in 2011, Reliance Industries sold their entire stake in DDB Mudra to the Omnicom Group. DDB Mudra has a prestigious set of clients including Aircel, Arvind Stores, Akai, Ashok Leyland, Asian Paints, BPCL, Bank of Baroda, Baxter, Castrol, Cipla, Colgate, Cycle Pure Agarbathies, Dabur, Emirates, Emami, Federal Bank, Future Group, Gillette India, Godrej, Gulf Oil, HDFC Bank, HPCL, Hindustan Unilever, HP, IDBI Bank Group, ITC, Jaypee, Jyothy Laboratories – Henkel, ICICI Prudential Mutual Funds, Idea Cellular, Johnson & Johnson, Kalyan Silks, LIC, Lavasa, L&T, McDonald's, MSD, Malayala Manorama, Mother Dairy, Nestle, Nirmal Lifestyle, Novartis, PepsiCo, Peter England, Philips Healthcare, Policybazaar.com, Reebok, Rotomac, Sab Miller, Shell, Star India, Standard Chartered Bank, Symphony, Tata Communications, Tourism Australia, TTK Prestige, UNICEF, Union Bank of India, United Spirits, Videocon, Volkswagen, Western Union, World Gold Council, Worldwide Media, Wipro, Wrigley, YOU Broadband and Zydus.
DDB Mudra Group comprises of three agency networks, six specialist agencies, and eleven strategic business units which offer their expertise under four disciplines of Media, OOH, Retail and Experiential. DDB Mudra Group has offices in 15 cities of India and has more than 1000 employees.
DDB Mudra offers its clients Advertising, Media Planning & Buying, Digital & New Media, Data-driven Marketing, Health & Lifestyle, OOH, Retail Design and Visual Merchandising, Navigation Solutions, Experiential Marketing (Promotions, Events, Rural), Trade Marketing, Youth Marketing, Localisation Pre-Media Services, Content Creation, Strategy and Design Consultancy.
You can visit the official website of DDB Mudra Group by clicking Here
2. Dentsu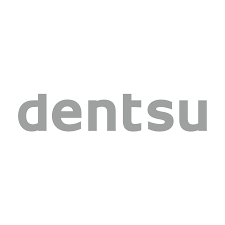 When we say Dentsu we are referring to the global network brands Carat, iProspect, Isobar, Posterscope, Vizeum, MKTG, Amnet and mcgarrybowen along with the Dentsu branded agencies – Dentsu Impact, Dentsu One, Dentsu India, Dentsu Media, Taproot Dentsu, and Dentsu Webchutney. Also, Denstsu recently acquired Milestone Brandcom, WATConsult, Fountainhead MKTG, the Perfect Relations Group, Happy mcgarrybowen, Fractal Design Studio, SVG Columbus and Merkle Sokrati.
Dentsu is considered one of the best media agencies for the new age media and hence qualifies in the list of Top 10 Media Agencies in India. As per the reports, Dentsu India makes more than 50% of its income through Digital Media Planning and buying.
Dentsu India is headquartered in Bangalore with the direct office is in Bangalore, Chennai, Mumbai, and Kochi. Top clients of Dentsu include MRF, TVS, Nissin, and Toyota.
You can visit the official website of Dentsu India by clicking Here
3. Havas Media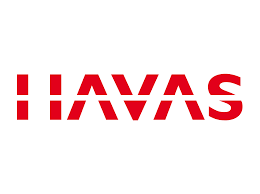 Havas Media Group consists of two global media networks: Havas Media and Arena Media. For the Indian market, Havas Media is the operating network. Apart from the regular offline media planning and buying, Havas Media also specializes in the fields of programmatic buying, mobile, data consulting, performance marketing, out of home and geolocal, and social media.
We believe in more than media planning. We take time to deeply understand the media that is most meaningful to a client's target audience and build Media Experiences that connect them to exactly what they want, in the context of where they are, through the content they pay attention to. Havas Media uses its proprietary Data analytics tool called Mx System that creates value for clients by turning consumer intelligence into clear growth targets. This is also used for aligning KPIs through the custom Mx Brief, and measuring the impact of rich and respectful media experiences.
Havas Media India has offices in Mumbai, Delhi and Bengaluru.
A few of the major global clients for Havas Media include Hyundai, Disney, Puma, Perfetti, Trip Advisor, and Michelin.
You can access the official website of Havas Media India by clicking Here
4. Lodestar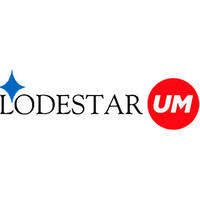 Lodestar is one of the largest media agencies in the country and is a part of the FCB Group and IPG Worldwide. It offers integrated end-to-end solutions for its clients in the field of online and offline media planning. Top clients of Lodestar include Johnson & Johnson, Coca-Cola, Samsung, Amul, Tata, Mahindra & Mahindra, BMW, Accenture, Spotify, ExxonMobil, and Hersheys.
As per LinkedIn, Lodestar is reported to have between 500-1000 employees in India. Offices of Lodestar UM is in Gurgaon, Bangalore, and Mumbai. The suffix UM to Lodestar came after it's merger with Universal McCann. Universal McCann acts as the creative agency of the merged entity wherein Lodestar continues providing media planning and buying service.
You can visit the official site of FCB Lodestar UM by clicking Here
5. Madison Communication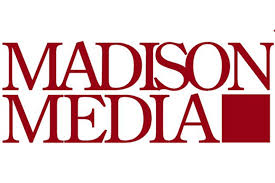 With a gross billing of over Rs 4000 crores Madison World is a diversified Communications Group and suitably qualifies in the top 10 list of media agencies in India. Founded in 1988 by Sam Balsara with Godrej as its first client, Madison today boasts of 24 Business Units across 11 specialized functions of Advertising, Media, Business Analytics, Outdoor, Activation, Events, PR, Retail, Entertainment, Mobile and Sports. As per LinkedIn, the group employs over 1,000 communication professionals across offices in India, Sri Lanka, Bangladesh, and Thailand.
Madison shot to fame when in 1989, Cinthol Lime splashed the media world and garnered 5.3% market share within the first month of launch in the premium soap category.
Madison boasts of a wide range of clients ranging from FMCG, Automobile to eCommerce. Some notable current and past clients of Madison include Britannia, ITC Foods, Khata Book, L7T, Aakash, Titan, Uber, McDonalds, Pidilite, Snapdeal, CricBuzz, Ceat, Shaadi, 3M, and Bookmyshow among others.
Madison India has physical offices in the city of Mumbai, Bangalore, Kolkata, and Delhi.
You can access the official site of Madison Communication by clicking Here
6. Mediacom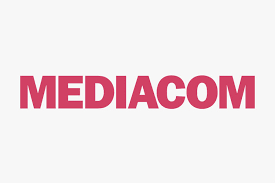 MediaCom India was launched as a joint venture between GroupM and Madison. Today Mediacom is one of the largest media agencies in India and deals in Communication Planning, Media Planning & Buying, Interaction, Research, Direct Response, Sport, Social Media, Start-Ups, Digital, Mobile, Insights, Content, Sponsorship, SEO, eCommerce, Programmatic, Data Management and Google Search campaigns.
Clients of Mediacom include Dell, Edelweiss, Future Group, Makemytrip.com, Mars, Pedigree, Piaggio, P&G, Royal Enfield, SAB Miller, Tata Docomo, Urban Ladder, Wellspun and Wrigley's.
A few of the famous campaigns of Mediacom have been Gillette – What Women Want, Snickers, Whispers and Ariel Matic.
Mediacom has physical offices in Bangalore, Mumbai and Delhi NCR.
You can visit the official website of Mediacom by clicking Here
7. Mindshare

With 116 offices in 86 countries throughout North America, Latin America, Europe, Middle East, and Asia Pacific, each dedicated to forging competitive marketing advantage for businesses and their brands. Mindshare is part of GroupM, which oversees the media investment management sector for WPP, the world's leading communications services group. Mindshare deals in Research, Buying, Analytics, Integrated management, Demand side platforms, Branded content, Social marketing, Search, Website development, Online advertising, Mobile, Media planning, Media buying, Insights, Gaming, IPTV, and more.
In India Mindshare has offices in the five cities of Delhi, Mumbai, Bangalore, Chennai, and Kolkata.
You can access the official website of Mindshare by clicking Here
8. Omnicom media group

With clients like J K Cement, Moser Bear, Adidas, and History channel, Omnicom Media Group deserves to be in the list of top 10 media agencies in India. As a leading global media network, with data at the core, Omnicom Media Group creates end-to-end solutions for their clients. Omnicom Media has a special focus on the healthcare sector in India. Omnicom Media Group is the media division of the Omnicom Group Inc.
Omnicom offers advertising, customer relationship management (CRM), public relations and specialty services. The services included in these disciplines are media planning and buying, digital and interactive marketing, sports and events marketing, field marketing and brand consultancy.
You can access the official website of Omnicom by clicking Here
9. RK Swamy BBDO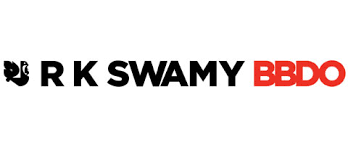 Part of the BBDO Group, R K SWAMY BBDO is one of India's most accomplished media agencies and has been operational for more than 40 years. They are also a part of the R K SWAMY HANSA, India's leading marketing services group. RK Swamy BBDO undertakes media planning, buying, and execution for Television, Print, Digital, Events, Activation and retail advertising. RK Swamy BBDO has clients from different categories including FMCG, Durables, Automotive, Food, Banking, Insurance, Luxury, Media, Education, IT, e-Commerce, Healthcare, Pharma, Real Estate, Petroleum, Jewellery, Infrastructure, Retail, Children's Products, Financial Services, and Development Sector. Top clients of RK Swamy BBDO include Orient. ONGC, Hawkins, Snickers, TAFE, Unibic, Magic Bricks, P&G, Shriram Properties and others. R K SWAMY BBDO has offices across seven cities of Bengaluru, Chennai, Delhi, Hyderabad, Kochi, Kolkata, and Mumbai.
You can visit the official website of R K Swamy BBDO by clicking Here
10. Zenith Optimedia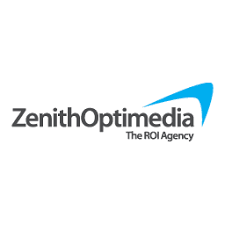 ZenithOptimedia relaunched its operations in India with effect from 1st August 2004. The company operates as part of the ZenithOptimedia Worldwide network in India supporting the creative agency brands Publicis India and Ambience Publicis. Digital and online media Performance Marketing Brand Content & Partnerships Strategic Marketing Effectiveness Consultancy. Zenith Optimedia provides services like digital and online media performance marketing, media planning and buying and strategic marketing effectiveness consultancy.
You can visit the official website of Zenith Optimedia by clicking Here