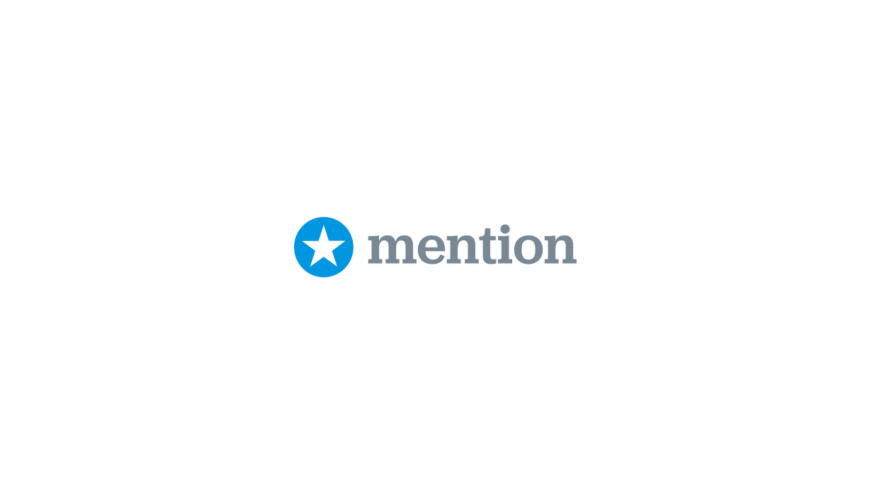 Service Include:

Real-time monitoring
Publish and schedule posts
Daily alerts
Analyze the mentions
Easy reporting tool

Pricing: 
               Paid and Free
Mention is one of the best social media and web monitoring tools.
Mention basically monitors the entire web like websites, forums, blogs and major social media channels to capture the data and keep you informed about the mentions of your brand, the keywords you wish to monitor and your competitors in the real-time. 
Mentions keep daily track and also send you the daily alerts about your mentions on the web so that you never get late to respond to them. You can also use Mention to analyze the data and aggregate the information in comprehensive reports. 
Some of the key features of Mention as a social media monitoring tool are: 
Real-time monitoring– With the help of Mention you can monitor blogs, websites, forums, review sites, and social media channels to keep track of the conversation happening about your brand and your competitors in over 40 languages. 
Publish and schedule posts– You can publish or schedule your social media posts according to your preferred time and date on various social media platforms. 
Daily alerts– Mention gives you daily real-time alerts about your mentions so that you never miss any mention. 
Analyze the mentions– You can analyze the mentions happening about your brand and your competitors and discover relevant insights to make better marketing decisions. 
Easy reporting tool– You can make easy-to-understand and in-depth reports or generate automated reports to help you analyze and make better decisions. 
Mention is one of the best web and social monitoring tools, it offers one free and three paid plans and the pricing varies according to the use of the tool. You can also take the free trial run in the paid plans and upgrade accordingly. 
Besides the websites, mention also has the applications for windows and MAC, as well as mobile applications for android and iPhone so that you can keep the track on your mobile phone. 
Find the pricing detail of mention from the following table. The pricing of Mention has been taken from the official website of Mention, please check the website before taking any plan. 
Free
Solo
Pro
Enterprise
$0/month
$25/Month
$83/Month
$450+/month
(billed annually)
(billed annually)
Key Features-
1 alert
250 mentions
3 social account
1 user
2 alerts
3,000 mentions
5 social accounts
1 user
5 alerts
5,000 mentions
10 social accounts
Unlimited users
10+ alerts
100,000+ mentions
Unlimited social accounts
Unlimited users
Check out the link to know more about Mention.
If you are looking for a professional Social Media Marketing company to handle your social media accounts and provides you custom solutions then check out our handpicked social media marketing g companies.
Category :

Social Listening Tools
Real-time monitoring 
Publish and schedule posts 
Daily alerts 
Analyze the mentions 
Easy reporting tool