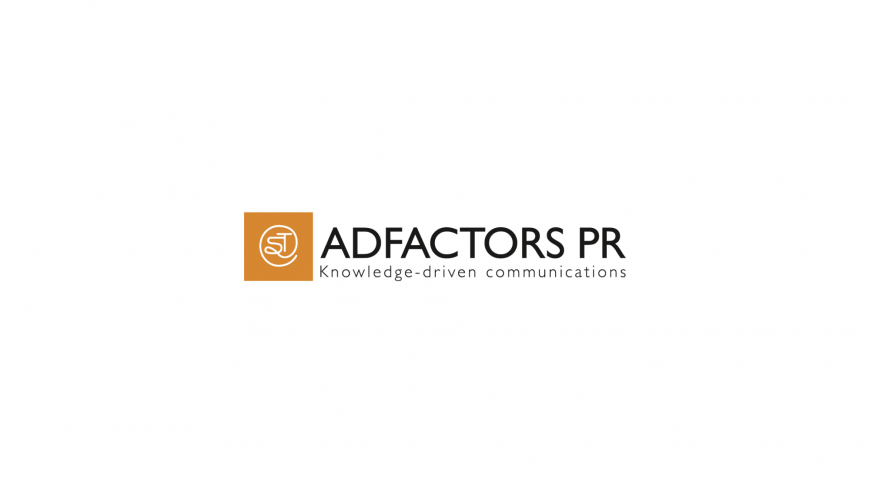 List of clients
| Category | Brand Name |
| --- | --- |
| Startups | Ola Cabs |
| Startups | Oyo Hotels |
| Startups | Rivigo |
| Sports | Indian Premier League |
| Sports | Indian Soccer League |
| Sports | Indian Badminton League |
| Sports | Indian Hockey League |
AdFactors PR India is one of the largest Public Relation agency in India. AdFactors PR India has offices in the major cities of India including Delhi, Bangalore, Chennai, Kolkata, Hyderabad, Bhopal, Mumbai, Chandighar, Jaipur, Ahmedabad, Kochi, Pune, Bhwneshwar and Lucknow.  
AdFactors PR is an award-winning pr agency. AdFactors PR can help brands in promoting their name via editorial coverage, social media and events to spread the brand's message. AdFactors PR will take care of the complete research and evaluation to understand the brand's audience and formulate the right content strategy for your brand. AdFactors PR can also help brands with crisis management. 
You can find the address of AdFactors PR in the contact section of the profile. The contact address of AdFactors PR has been taken from Google Maps and we recommend you to verify it once in case you are planning to visit the AdFactors PR office. You can also contact AdFactors PR by clicking on Email To Seller. You will be connected to the right contact in AdFactors PRover the email. This service is absolutely free.
Services offered by AdFactors PR includes- 
Digital Communication

Crisis Management

Corporate Communication

Press Release

Financial Communication
Ad Factors Pr have a proven record of working for some of the largest corporations, conglomerates, financial institutions, and governments, as well as a host of bright, young start-ups and unicorns.
Adfactors PR is one of the leading PR firms in India. Adfactors PR was founded in 1997, and how have offices in 3 different countries (India, Sri Lanka, and Singapore). They have a track record of successfully delivering on complex and challenging PR briefs-often characterized by high takes, urgency and a sense of uncertainty about the potential outcomes.
Adfactor PR has won more than 250 awards for campaign excellence at prestigious national and international fora. If you are looking for a fully-fledged PR agency, then Ad Factor is the best choice for you.
AdFactors PR works with clients with a high budget and requires a minimum budget to engage.
As per LinkedIn the number of employees in AdFactors PR India is between 500-5000
You can contact AdFactors PR through the 12Th Cross platform in case you are looking to hire a media planning and buying agency that can deliver the best results for your brand campaign. The brands can be assured that AdFactors PRwill provide the best rates and media planning for their clients.
AdFactors PR India has offices in the following cities of India. Get address and contact details of AdFactors PR India in the following cities below:
Mumbai-  City Hall, Oasis Complex, Kamala Mills Compound, Pandurang Budhkar Marg, Lower Parel (West),Mumbai 400013
Tel: 022 67574444
Pune-  Office No.C-14, Sreenath Plaza, Dnyaneshwar Paduka Chowk, FC Road, Shivaji Nagar, Pune 411005
Tel: 020 25520686
Delhi- 257, Okhla Industrial Estate Phase III
New Delhi 110020
Tel: 011 40565100
Fax: 011 40565102
Chandigarh- C-127,3rd Floor, Phase 8, Industrial Area Mohali, Sector 73, Sahibzada Ajit Nagar Chandigarh 160071
Tel: 0172 4678181
Ahemdabad- 417, Sakar IX,
Beside Old RBI, Near City Gold, Ashram Road, Ahmedabad 380009
Tel: 079 2970 4034
Hyderabad- 302, Dega Tower, 6-3-1085/D,Rajabhavan Road, Somajiguda
Hyderabad 500082
Tel: 040 66103103
Chennai- 3C, 3rd floor Riaz Garden Building No.29, Kodambakkam High Road
Chennai 600034
Tel: 044 28277497 / 044 28272946
Kolkata-   Park Plaza 4C, 4TH Floor, South Block, 71, Park Street
Kolkata – 700016
Bengaluru- Prestige Atrium, 2nd floor, Level 3, Unit Nos. 301 & 307, # 1, Central Street, Shivajinagar,
Bangalore 560 001
Tel : 80 41133059 / 62
This listing has not yet been verified by the owner
Category :

Public Relations
Service Include:
Brand Communication
Digital Communication
Crisis Management
Corporate Communication
Press Release
Financial Communication